PET ADOPTION ENRICHED OUR K9 KABANA FAMILY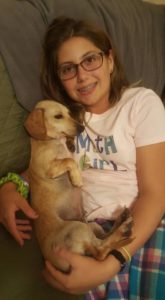 Adopted dogs make wonderful pets! So many people are told they can only get a dog with a good temperament if they purchase a pure bred from a breeder. This is not true. The most recent addition to James' family, Woody, is a dachshund with a world class personality that we adopted through the Animal Protection Society of Durham. Isn't he cute? We LOVE him!
SECOND CHANCE PET ADOPTIONS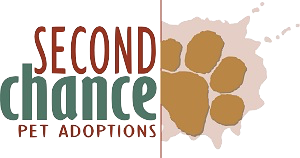 Address: 6003 Chapel Hill Road, Suite 133, Raleigh NC 27607
Phone: (919) 851-8404
Web Site: http://secondchancenc.org
Second Chance Pet Adoptions is the oldest no-kill rescue organization in Wake Country. It's mission is to champion homeless cats and dogs who are healthy or treatable in the quest to find their forever homes.
Like many rescues, all of their dogs live in foster homes and are unable to be met at the center on a walk-in basis. One-on-one meetings will be scheduled once an adoption application for a specific dog is submitted and approved. To meet any of the adoptable dogs without submitting an application, attend one of the Adoptathons. Note that these events are held infrequently and a potential adoption will progress more quickly once a dog of interest has been identified and an application has been submitted.
Check their calendar of events for Adoptathon times and locations.
WAKE COUNTY ANIMAL CENTER
Address: 820 Beacon Lake Drive Raleigh, NC 27610
Phone: (919) 212-PETS
Web Site: http://www.wakegov.com/pets
The Wake County Animal Center is an open-admission animal shelter operated by Wake County. It receives all stray, abandoned and surrendered pets in Wake County. It works in partnership with fosters, volunteers and local rescues, to treat and find new homes for thousands of homeless animals every year.
Visit the shelter to view all animals available for adoption. It is open seven days a week from 12:00 until 6:00 PM.
ANIMAL PROTECTION SOCIETY OF DURHAM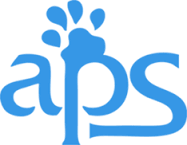 Address: 2117 E. Club Blvd. #101, Durham NC 27704
Phone: (919) 560-0640
Web Site: http://apsofdurham.org
Visitors may look at the dogs at APS anytime during their business hours.  If there is a particular animal that interests you, they will first require you to fill out an adoption application form. Then you can meet with that animal in one of the visitation rooms. If you have questions, an adoption counselor will be happy to help you select an animal that fits your lifestyle and expectations.
The adoption package at APS is all-Inclusive. Your new dog will come home with a medical exam, spay/neuter, vaccines, a microchip and lots of love. Staff and volunteers will help you learn about your new family member and will provide care, love and support throughout your entire adoption process.
SAVING GRACE ANIMALS FOR ADOPTION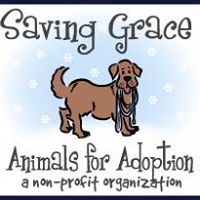 Address: 13400 Old Creedmoor Rd · Wake Forest, NC 27587
Phone: (919) 518-1180
Web Site: http://savinggracenc.org
Saving Grace Animals for Adoption is a non-profit organization that focuses on rescuing highly adoptable dogs from local small shelters where lack of space limits their chance of being adopted.
Saving Grace houses up to eighty adoptable dogs. You can count on them having a wonderful variety of sizes, shapes, ages and temperaments.
When you first contact Saving Grace, in order to facilitate a workable match they will want to learn as much about you as they already know about their dogs. Once a potential match is determined a "get to know each other visit" will be arranged. The dogs would love to meet you, but as they are housed at foster homes and at a farm an appointment for the visit is required.
While at Saving Grace, dogs are crate trained and begin a housebreaking routine. They learn basic manners such as walking nicely on a leash, how to sit and not to jump on people.
All dogs are:
spayed/neutered
heart worm negative
up to date on all vaccines
on heartgard for heart worm prevention
on frontline for flea/insect protection
microchipped for their safety

THE SPCA OF WAKE COUNTY
Address: 200 Petfinder Lane, Raleigh NC 27603
Phone: (919) 772-2326
Web Site: http://spcawake.org