What are the best dog parks in Garner? We've done the research and compiled a list here!
TAKE YOUR PUP OUT TO THE DOG PARK!
We all need fresh air and exercise. What better way to get in a workout and make new friends than to get out to the park? Residents of the Raleigh, Cary and Garner region are lucky to have several fun dog parks within an easy commute. Here are three options in the Triangle that The K9 Kabana's own dogs enjoy visiting.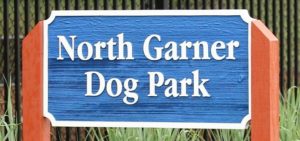 NORTH GARNER DOG PARK
Address: 221 E Garner Rd, Garner, NC 27529
Phone: (919) 661-4008
Lots of space at the North Garner Dog Park for play featuring a tunnel, platform and jump rings. Plenty of seating for spectators!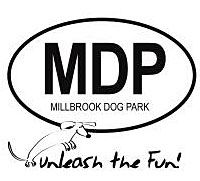 RALEIGH MILLBROOK EXCHANGE OFF LEASH DOG PARK
Address: 1905 Spring Forest Road, Raleigh, NC 27615
Phone: (919) 872-4156
The Millbrook Exchange Dog Park features three separate fenced-in areas. There is a "large" dog area offering large, open areas as well as trees and natural areas. The "small" dog area is reserved for smaller as well as elderly or ailing dogs. A picnic shelter area is a separate section located between the large small dog areas.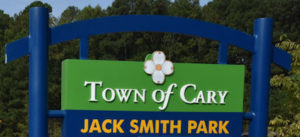 CARY JACK SMITH DOG PARK
Address: 9725 Penny Rd, Cary, NC 27606
Phone:(919) 469-4061
The gate to Cary's Jack Smith Dog Park is controlled by an electronic key system. Review the Cary Parks Dog Parks web page for information on how to obtain annual and day passes to the park and procedures for registration.
KNOWING AND OBSERVING THE DOG PARK'S RULES MAKES FOR A FUN VISIT FOR MAN'S BEST FRIEND.