OUR KENNEL HAS JOB OPENINGS AND WE ARE HIRING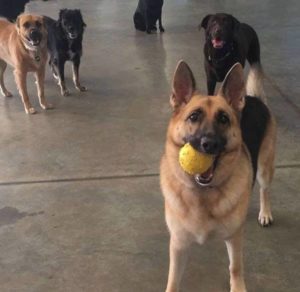 Come Play with Us!   Please!
The K9 Kabana is hiring individuals who are reliable, love dogs, and have solid customer service skills.
Kennel tech experience is a plus!
For the sake of our guests, it is essential that we hire personnel that are DEPENDABLE.
The kennel is open seven days a week. Therefore, we can offer terrific opportunities for hours and flexible scheduling!
Join The K9 Kabana team and grow with us. We pride ourselves on being a great place to work!
OPEN POSITIONS AT THE K9 KABANA
Kennel Assistant / Tech
Primary responsibilities are to greet customers on arrival for doggie daycare and dog boarding, check in
the dog(s) and walk them to the indoor play and kennel area, play with the dogs through out the day,
ensure that their water is topped off, clean play spaces and kennels, and feed our guests before
closing. for lunch and/or the evening.
Please respond by sending a cover letter and resume to thek9kabana@gmail.com