Our Family Focused Dog Boarding Philosophy
When it comes to caring for your family, you need reliable and trustworthy people. Our number one philosophy at The K9 Kabana is that dogs are family, and we treat them like family.
We are dedicated to providing your fur-kid the very best care when he or she is away from home, whether they stay with us for doggie daycare or dog boarding. We believe in happy dogs and a loving environment with plenty of attention and playtime.
Our mission is to be your kid's trusted caretakers, allowing you to feel completely at ease knowing your buddy will receive the very best when staying with us.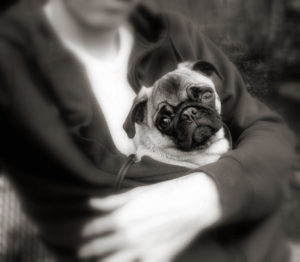 We Believe in Happy Dogs
Our goal is to provide a fun canine adventure for all our guests. What makes for happy dogs? We understand that all healthy kids need mental stimulation and play with others, which is why we offer periods of pack playtime and rest with lots of cuddles in between. We also know dogs are social animals and need to feel like they are part of the team to be happy. They benefit from playing and learning together, and The K9 Kabana provides a safe space for socialization to occur naturally. We keep a safe, stimulating environment, with great housekeeping with plenty of potty breaks for our guests.
Our facility is outfitted to make your fur kid think it is vacation time, and is built to accommodate dogs of all ages and activity levels. The K9 Kabana features a large, spacious area for your buddy to run and play, with lots of space for them to relax if they need a break. Everyone has plenty of water to drink when they are parched from all the puppy playtime, and everyone receives one on one attention from our staff, who are always ready to give a good belly rub.
We Believe in Happy Dog Parents
Stress-free experience. Everything we do from pack playtime to how we run The K9 Kabana revolves around creating a great experience for both you and your kids. We understand how guilty you may feel leaving your furbabies behind when you go away, whether it's for the day or a week. Your pup will be excited to come visit us again and again, and you can relax knowing your best friend will have a great time with us. Our goal is to provide a fun and stress free environment for your fur-kids when they are here with us, at the same time providing you with guilt-free convenience. No sad puppy faces here!
Trained staff. Our staff is knowledgeable in dog behavior and needs, and can handle any issue. You can feel confident knowing your precious kids are in good hands.
We're affordable. We provide loving care without breaking the bank.
We live in the community we serve. We're locally owned and operated, which means we can offer a unique and individual experience for your entire family.
With all the comforts of home and a pack of new human and canine friends, we look forward to having you and your become a part of our pack!